Topic starter
31/01/2021 9:31 am
From time to time we talk about the race jerseys that the pros wear and we wonder how we can mimic the non-slip coatings that they have on their elbows and their torsos. I think I found an answer! In the photos you will see an elbow patch on my race jacket and the material that I used.
I also put a patch on my jacket's torso. It worked great. My elbows did not slip in prone and standing my elbow stayed put on my hip. It adheres very well to my jacket. The product comes in red or blue.
It took a while to find this material. It is manufactured and sold in England but after some emails and googling I found a company in the US that sells it. A word of caution. You want to buy the kind that has an adhesive backing. It is also sold without an adhesive backing. The supplier sent the wrong product the first time but they were fantastic about making a correction. To avoid this confusion you may want to speak directly with the person that took my order and that corrected the mistake, she will be aware of the right product to sell you.
Contact information:
Taryn Bartolicius
877 900-8359
www.heskins.us
So it's legal to create a non-slip 'connection' between left elbow and hip (or beer belly in my case) for standing?
Topic starter
05/02/2021 8:05 pm
@savage If you look at the professional race suits you will see a silicone section on their elbows and torsos. If you take a look at this picture of Doro, you will see the glued on elbow patches.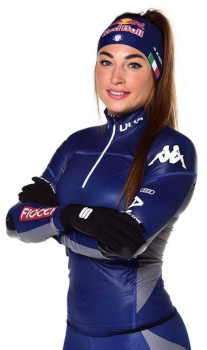 what's the difference between these elbow pads and paintball elbow pads? Thanks in advance.
If anybody is interested in buying material for elbow pads, I had to buy a yard of fabric to make 1 set of elbow pads. Be more than happy to cut out more and bring them to a race or mail them to you. The fabric is rubber coated and I cut iron adhesive to bond the elbow pads to a uniform. So they are easy to add to any race suit if you have an iron and ironing board.
That is nice stuff,  better than the stuff Bob and I have.  Would you be willing to cut out more of those? Also a square patch for the hip.
@sal-1001 I have 4x4 squares already cut out for the hip. Don requested the same thing.
what's the difference between these elbow pads and paintball elbow pads? Thanks in advance.
These would get attached to your race suit, so it would be a permanent.
Excellent.  Looking forward to seeing how they work.